To Our Success Together,
Chris McLaughlin (California, USA)
Deanna Michelle
(North Carolina, USA)
If there is one word I can use to describe AIOP the word is "VALUE"
There is no other marketing system out there that can offer this amount of value for a price that fits every budget.
Edward Burtley
Pro Member 2016
TEAM – EZ Success

Panos Papadakis (Greece)

Danijel Kruljac (Croatia)
CEO at MojInternetPosao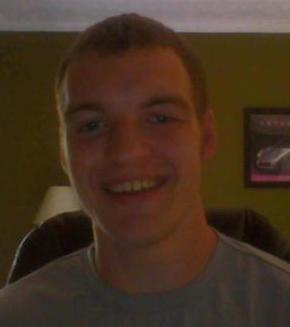 My name is Andrew Straton and I have been a member of All In One Profits since their invitation-only days (a.k.a pre-prelaunch) I used to be a huge program hopper, I went from push button softwares and make money overnight stuff ..to the daily cycler phase....to revenue sharing programs...some other mlm programs...clickbank sales..and even some HYIP...I've done it all! Now I am happy to announce that I am now happily situated with AIOP. It is now the only program I promote and couldn't be happier. I now make a good, reliable, and steady monthly income that really gives me some space with the finances.
The support is amazing as I have never dealt with better. They are friendly and professional, as well as always there. And by support, that includes the creators of the program (and yes you can talk to them directly as well via skype they are on a lot). Every tool included (and there are a ton!) is very professional and easily comparable to the expensive ones you will find online. Best $10 investment I ever made and best decision I have and will ever make! I have upgraded to pro and now am enjoying all the extra privileges that come with that status. Everything is geared toward long-term income, which is nice because I'm sick of programs running off with my money. I can guarantee that this program will never go away and you can look forward to a happy and financially secure future with this program! Haha I could go on and on but I am sure I am not the only one with good things to say about AIOP! Just take the leap $10/month isn't very much for all you get...and even if you do not recruit anybody, the tools alone are worth well over the amount charged anyway!
Take the leap...you will NOT be disappointed,
-Andrew Straton
This is an Amazing opportunity that I have never seen before. Everything required to promote business online is in one place, you can't BEAT this... 100% commission and the staff are very nice too.
Emeka Ogbonna - USA
I just wanted to applaud Isabela and Johan for an excellent Project. I am NOT a member of AIOP as yet, but will be soon. For the very 1st time online, as I read the "About us" page, I felt really connected to the bigger picture.

I could feel that the page was written from the heart and not from the head. How I wish I could be part of this in a big way. In South Africa, especially amongst the Indigenous South Africans, AIOP would make a huge impact.
I wish AIOP all the success.
Musawenkosi Kheswa,
South Africa
I have been online since 2006, and I only can say this: I have never seen a program like All In One Profits before. It is a true goldmine!

For marketers who want to SAVE money: AIOP has webhosting, double opt-in autoresponder with unlimited campaigns and lists with unlimited number of subscribers, splash/capture page builder, tracker, rotator, downline builder, on-site advertising (banners and text ads), scripts, software and e-books for learning and reselling... and it all is available for just $11.50 monthly!

For marketers who want to MAKE money: the compensation plan of AIOP is absolutely unique. It is even-up, wide and deep!
Members are getting every second referral of their referrals passed up to them, which offers a never seen before opportunity to build a very solid residual income in a very short time! On basic level, there is no admin fee, members are paid $10 per referral, so we can say, they are breaking even with just 1 (one!) referral! The only difference is $1.50 payment processor fee, so small that is not even worth mentioning! For just a cost of a pizza, the members of AIOP are building wealth.

AIOP is not for advanced marketers only. In fact, it is a very newbie-friendly program. There are video tutorials available in members area, how to set up the autoresponder, how to use the splash builder, and so on. On products page, there are video series available about everything an online marketer should know to become successful!

Support is excellent, the owners are online almost around the clock. The payouts are very fast, the site states in 24 hours but I had never to wait so long, usually payment is there in minutes after requesting.
Katrin Sormus,
owner of http://freetrafficcashflow.com
and a happy member of AIOP
AIOP is not only a program that I go to every day to use the tools that offer endless possibilities for me to grow my other businesses, but it has become home for me Home where I earn, meet friends and grow my online earning experience as well. You have committed admins/owners that really care not only about you being in the program, but really care about your wellbeing as well, ensuring you feel comfortable and satisfied with very aspects of the program, through regular explicit updates and their prompt one on one personal communications, they are real and accessible per mail or per skype, and the fact that they are partnered with and support Charity Organizations, tells much about their love and commitment in seing others succeed and improve in their quality of life - Great. All I can say now is "I just Love AIOP" and hope they stay around for ever - They will make a big change in the lives of AIOP members and those they support through the businesses and Charities they are patnered with. Based on my experience since day one in AIOP, I am tempted to say AIOP has been AIOB (All In One Profits has been "All In One Blessing") for me, really. Pete Ade
WHAT CAN I SAY! ALL IN ONE PROFITS IS THE BEST. GREAT ADMIN, GREAT PRODUCTS, AWESOME PAYPLAN AND MUCH MORE. THIS BUSINESS IS HERE FOR YEARS TO COME AND THAT IS THE KIND SECURITY EVERYONE NEEDS IN CHOOSING THE RIGHT BUSINESS. I LOVE ALL IN ONE PROFITS!
Janet Session
First of all, i want to thank Johan and Isabela for their hard work to bring us AIOP.
My name is Joao Neto and i am from Portugal. I have experienced all the same setbacks and frustrations that you have and i am sick and tired of getting nickels and dimmed to death having to buy or subscribe to every tool out there just to run our online business.Fortunatelly, in this time i came across with AIOP and the concept of team work .With AIOP i have found all the tools that i need to build my online bussiness no HYP here ( You Have Hosting , Pro AUTORESPONDER, Splash / squeeze maker, Etc. Plus fantastic compensation Plan.Now You can Take control of your MONEY and create Unlimited RESIDUAL INCOME for just $10 With All In One Profits .With AIOP you will find all support needed ( Very trusted admin. ) They have paid me since the beginning usually in a couple of minutes
Once again tks Admin. to have done a wonderful job.
Joao Neto
Although in its infancy I am certain that All In One Profits will become one of the biggest affiliate programs on the Internet, with excellent customer support, and amazing compensation plan for affiliates. I feel very excited to share this wonderful opportunity with everyone. The income potential is staggering!
Thom Cooke
Gold Coast,Australia
http://Thjaco.net


I am with AIOP company for the last one and half years and find this to be the best and a legitimate business. All the tools we need to have a successful online business are available in AIOP apart of the fact that this program in itself is a worthy and honest business on its own. Even people new to the online marketing scenario will find this program extremely easy and good. Best of all AIOP is run by honest people who are quick to help every time some thing needs done and always there for us.
If you are really interested in making money online and want to have a business that gives you residual income for life, this is the only program you will ever need. I will certainly recommend this program to everyone who is looking for a business opportunity online.
Joel Raja Kumar - India


Mobilbo Testimonial 18th February 2013 @ 23:27
My first All In One Profits (AIOP) testimonial was within 5 days of joining the program. I was that impressed with the compensation plan and the admin team, that I felt compelled to share immediately my sentiments.
But the thing with testimonials is that most people only submit them once, when the going is good and actually when very little has actually happened. In my case, a lot of positive results were achieved in a very short space of time, so I felt a testimonial was justified.
So now, 3 months down the line (I joined on November 9th 2012) I'm writing another testimonial that I hope you will find useful in helping you make a decision about joining AIOP. I'm going to talk about money, I'm going to talk about the admin and my general feeling about this business.
I have to say firstly that in order to help my AIOP referrals I took my foot of the gas very early on in terms of marketing effort. Yet I still peaked at 99 upgraded referrals within the first couple of months. At the time of writing this testimonial I have paid 3 months Pro subscription (3 x $21.76), but have received $1670 in total commissions, most of which are recurring monthly payments of $10 and $15.
So I'm averaging $500+ a month and from only 4 - 6 weeks of reasonable, but not over the top marketing effort. I feel if I had focussed purely on my own marketing I could have achieved more commissions, but maybe not retained as many referrals. So as always, working with or for your referrals is beneficial.
The administration team still has to have been the best I've ever worked with. They are accessible, approachable, helpful, caring and diligent. I've received advice and assistance outside of the normal AIOP products and service levels at very unsociable times of the night - that's how supportive and conscientious they are. They respond very promptly to any queries and are straight with their answers. This alone was a huge deciding factor in my joining and promoting this business.
In fact I've been so impressed with AIOP, that I've actually developed my own marketing system around the services they provide. If it were not for their services I'd still be working very hard to make my marketing system available to all my AIOP referrals. The "shared campaign" feature is (for me personally) the single most important addition to the AIOP portfolio of tools. It enables me and my team to easily attract prospects and build our lists to good effect.
There is no question in my mind that for the money, AIOP punches way above its weight in terms of cost of membership and potential income. There are a lot of glossier looking programs/systems/services out there, but for me none can offer the same value...
AIOP is just the business I was looking for, but I didn't realise until I found it. Now it controls almost everything I achieve online and all the money I make is being driven through the marketing system I have created using AIOP tools and services.
My advice... look beyond their compensation plan. It is good and I have a strategy that keeps members in your downline paying to you, but it's their services and how you can use them that is the most important factor.
Use their tools right and you can build that $10K+ a month income even if it doesn't all come from AIOP's own compensation plan.
Kevin Waldron (aka mobilbo)
support@mobilbo.com
The Power Of All In One Profits
Let us forget a moment about the excellent Payplan that All In One Profits(AIOP) offers and rather have a look at the tools they offer to us as Internet Marketers.I am going to discuss the tools that I am currently using and hopefully you will see what you miss if you are not at least a basic paid member of AIOP.
The Rotator: By adding all your program's links to this tool it means that you can promote all your programs with one link. Basically every time that your rotator link gets a click a new program will open. I advertise this link in quite a number of traffic exchanges and with enough persistence sign ups will come meaning that don't give up after a month. Advertise your link and you will reap the rewards. You get all the banners and emails you need to advertise in your promote area.
By adding your links to the Tracker tool you can then advertise the tracker URL to monitor the amount of clicks you get for your advertising. By using a bit of initiative you can track certain subject lines and emails to find out which ones are the best and then concentrate on the ones that work. Then they offer the splash builder. AIOP provide you with pictures but you can also upload your own or if you don't have your own, you can get free ones here http://www.morguefile.com To edit it to the size required by AIOP I use this program called Fotomix. Google it and download it free. AIOP also offers a template where you can make your splash pages with a video in it.
I have mentioned Auto responder. The AIOP double opt in Auto Responder is extremely easy to use and if you are really serious about making money on the Internet you have to build your self a list. With out an Auto responder building a list becomes a night mare.
Where else are you going to get an Auto responder, Splash builder, Link tracker and Link Rotator for as little as $11.50(Basic Member ship)?
But this is not all:- For $11.50(processor fees included) you also get premium hosting( buy your self a Domain Name -normally about $10 per year depending where you purchase) and start your own website/blog where you can promote your programmes. Also don't forget about AIOP E Library Your one Stop Online Marketing Resource.
All for $11.50 per month. And guess what. Get one paid sign up and you get $10 back.
Any reasons not to become at least a Basic Paid member of AIOP ?

Best Regards,
Koos
Allinoneprofits is just the perfect tool for making money online.
I`ve been in profit from day one! And have been using the tools
to make more money with my Other programs.
I Love this site!!!!!
~ Mikeyo, USA ~
I have never seen a company that offers so much in value like AIOP.
Hosting, autoresponder, splash pages, newsletter, beautifull HTML forms,..etc..
Wow! Respect guys .. And when I saw a compensation plan
NICE!!
Danijel Kruljac
I encourage people who are Basic member to upgrade to Pro. Not only does it pay more commissions
and offer more tools but, the company marketing campaign is responsible forat least 2 or 3 of my signups.
I know because I had referrals before I ever got serious about promoting as affiliate.
Thank you AIOP for offering the ad co-op.
God bless,
Randy Tucker
~Pro Member~
Tell you what...this is by far the best set of marketing tools I have ever used personally...
Autorespnder, unlimited capture pages, hosting account and much more for 11 dollars a month.
You would spend a FORTUNE for this elsewhere and I am glad to have found this aresnal.
-Kevin Martin Jr.
Personal Team Leader of 10 Dollar Miracle Power Team (www.10dollarblessing.com)
AIOP is something the best in the sphere of Internet marketing and business, in general.
Now I have a truly all in one marketing tool to promote all of my internet business, while
at the same time, AIOP is my job too!
I feel familiar with AIOP and have a great and quick support, which is very important to me!
Thank you AIOP!
Almir Behaderović
The best annd great opportunity to make money online as affiliate!
Yordan Mollov - Bulgaria
I just joined to get web hosting and Autoresponder but when I saw the comp plan I was amazed. 100% Commission to affilates, wow. Now, I chose to be an AIOP affiliate too, while I am building my own business.
Harry Bhanot
My name is Don Vance, and I am a full time marketer. I am very excited to stop paying the "other" auto-responder company! I build video capture pages and it takes a lot of time, so it is refreshing to have a quick way to build splash pages connected to an auto-responder!
The Renegade Marketing Network uses ONLY the AIOP platform to promote our businesses! They are the best tools for the lowest price.
Pete Douglas
Co-Founder of The Renegade Marketing Network
All In One Profits provides several "Evergreen" tools every marketer needs. All this for a truly affordable, small cost! These tools are ones that beginning, intermediate AND expert marketers need and use. There's also a downline builder containing additional money making sources, so All In One Profits is a great one-stop shop to both fill marketing needs AND create income. The Training area is sound and helpful so that even beginners can understand how to use all the AIOP tools and features of membership. Access to the AIOP Ad Coop can boost promotions on the first day that someone gains membership at AIOP. This site has everything a person needs to start making money, capture subscribers, stay in contact with people, train people, track URLs, build splash pages/capture pages, and promote THIS site or any other site a person is already involved in promoting.
Teeray Lewis~~
Per far crescere qualsiasi Business online, hai bisogno di una stategia e di validi strumenti.
All In One Profit ti da quello che stavi cercando!

Francesco Fidale~ Italy
I would highly reccomend AIOP to anyone begining their online business, or even those that have been at it for some time now. AIOP offers great tools to help market your online busness, and requires very little know how, as they have plenty of tutorial videos on most of their tools. I originally joined AIOP because I needed 2 Link Rotators, and have remained a customer ever since thanks to all the additional marketing tools that have come in so handy, such as their double opt in auto responder which has replaced my Aweber saving me alone $19 / month. So if you're looking for great marketing tools at a very affordable price, then AIOP is surely a great choice.

If anyone should have any questions, Please reach out


To Your Success,

PS...Thanks AIOP!!!
For many years searching the Internet for a Web Based budiness to build my own Online Business, I found this remarkable Online tool that not only giving me the tools to build my business but also giving me the FREEDOM to build my business in my own time. All In One Profits has a great Support Team structured to give you the best advise and support. I am very pleased with this company and will share it with anyone. It is a really good platform where you can build your Online Business and expect a lot of returns. I made a wise choice and will not trade it for any other kind of business. AIOP rocks.

~~Deon Petersen~~
Amazing! With All In One Profits, I've built a great online business from Ghana.
When I came across All In One Profits (AIOP) at first, I never believed that it could be true to provide all these plenty e-Business tools for just $10, plus the affiliate commission.
Today, I'm very happy that I paid for this powerful unmatched system for such a small monthly fee. Because the hosting and autoresponder are great, I have moved my website www.legitebusiness.com from my formal hosting provider to AIOP. This decision has given me peace of mind and 1000% satisfaction on my $10 investment.
If you are contemplating joining AIOP, do not hesitate to do so now. Take advantage of this great tools with its powerful compensation plan.
See you in soon.
Steve Fynn
Hello to all who are considering joining AIOP. This is my fourth time I joined this wonderful company. The first three times it was introduced to me as an income generator which it can be. However, that should not be the reason to join this company. What are the true reasons?
The Ever Increasing Valuable Tools Inside AIOP designed To Promote and Build Any Online Opportunity.
Since I have taken the time to learn how to use the tools, I am now in a position to help others.
Am I using all the tools inside 100% effectively? Not by a long shot, but I am now confident to help others to get started with the basics. I am dedicating myself to assist all those that are directly in my downline. I am aware if lots of individuals who joined AIOP as an income opportunity and they never took the time to learn how to use the tools. I am confident if their upline were conversant with the tools and had taken the time to learn and then train those in their down-line, AIOP would be even a bigger and better service provider today.
Thank You AIOP Creator Staff
Bodo Mehring - Canada
Hi Good Day to all.
Welcome to AIOP. I made a big mistake when I resigned from AIOP some time ago for various reasons.
But soon realised I didnt realise the huge potential of this online business platform.
I have now rejoined, with a Pro product package, when I saw the advantage of doing so.
What you get at either membership is superb
So I look forward to a happy successful time with AIOP.
Gordon Smith UK
(gordonsbiz)

There's so much value packed into AIOP's Basic and PRO accounts, that on price it's impossible to ignore it as a potential service provider for almost all of your marketing needs.
But.. the view from the inside, as a genuine user, is even better. Since having started using their tools in November 2012, the service (on a personal level) has been second to none. Being quite proactive, I've been a pain in the butt and picked the brains of the admin team, which has lead to me learning new skills and improving my value as an internet marketer and leader.
They are responsive, supportive and as far as the compensation plan goes.. they are bang on time - never missing a beat and always within their advertised schedules.
Since I joined (over 3 years ago), there's never been a month where I haven't earned regular recurring commissions from users I've referred, which goes to show just how much "value for money" we believe their tools set possesses. So much so that I have built a fully automated affiliate marketing system that centres around AIOP and its resources.
My system includes powerful, logic, automation, functionality and visitor tracking that enables it to automatically build the user a downline in multiple income sources (including AIOP) and because it integrates AIOP's autoresponder service, it will build the user a "buyers list" on complete autopilot.
With AIOP being the main focus of my system, the key factor for people succeeding online (list building) is automatically taken care of and of course.. it encourages list members to also make use of AIOP tools, hence building 100% residual AIOP commissions for every affiliate.
Whatever I do online in terms of marketing, lead capture, traffic generation etc.. AIOP always features!
Kevin
www.payspreesniper.com
Hi everyone,
I just got done getting my 1st splash page up. I had been working with another autoresponder that was so confusing, I gave up. The tutorials that AIOP give us are so clear to understand and I took notes all the way thru. It was easy and I am sure my next one will get easier, and the next and so on.
This program gives you EVERYTHING you need for marketing your campaigns. And, AIOP is a LOT less expensive.
Thak you so much AIOP.
Sincerely,
Judi Goodrum
All In One Profit's is a great tool for business you can make beautiful Splash Pages and Lead Capture pages for anything that you desire and start making profits. It's very easy to use no experience necessary it really doesn't get any better.

There are a few businesses that are a must have. Well this is One of those offers you should not pass on.
Everything is done for you. and I know because I'm a newbie and not very much comes easy. This is the
one for you. Sincerely Tim
All In One Profits (or AIOP in short) is absolutely amazing. I finally found a company that not only provides its members with invaluable tools that they can use to either create their own online business or to enhance and expand what they already have. And if that was not enough, it also pays out a monthly residual income, but also help me to help others in earning online.
AIOP rocks and is my number one program, BAR NONE !!!!!
The AIOP admin/support is out of this world. They are always ready to help and do so in a very professional and prompt manner. I never have to wait long to get an answer to any of my tickets. Big thanks to Isa and Johan. :-)
~ Felix Rossi - Ireland~
Hi, All!
I am Jan M. I`ve been with AIOP since the beginning.
Now I am Glad for being with this awesome company.
Very supportive and always there with very useful marketing tools.
ALL-IN-ONE PROFITS is about Helping others ...
Thank you AIOP.

Jan M
I have been using the services of All In One Profits for several months now and can honestly say I have never had any issues. Previously I had used awebber as my auto-responder. I was with them for roughly 6 months. Luckily I was able to succesfully appeal and had my account opened again. Needless to say, I quickly backed up my email list.
After the second time my account was closed I was fortunate enough to be introduced to A.I.O.P.
When I saw the price and the services aiop offered it was an easy decision to open my account with them.
I have found their support team to be incrediby helpful and I would happily recommend aiop to anyone.

Mike Williams


Having your own blog or website is crucial for every business owner, as it is like your calling card. It shows who you are and what you have to offer.
Secondly, your inbuilt autoresponder will help to stay in touch with your prospects. This is why I have joined AIOP! The opportunity is just the icing on the cake.
But yes, it is great to know that my hosting package is now getting more than just paid every month.
In fact AIOP is getting me and my Team a lot of social contacts too.
Good to be here.
Klaus Biesel
(aka Klausius)
All In One Profits is an amazing system created by a company with insight and vision on what people truly need, to start a business online.
The owners are the best admins I have every communicated with, and they will do everything they can to help you achieve your goals.
Myself, I have been a member for several years now, and have watch how the site has improved and grown over the years. All In One Profits has helped me promote many online business ventures, and I recently decided to promote AIOP as a stand-alone business. The unique compensation plan, is a big plus and I can see this business providing me with some great comforts in my retirement years.
Thanks admins for all your hard work, and I look forward to working with you, to spread your vision of helping other people achieve success online.
Florence Robertson
I just want to share my experience here with AIOP. I was with the company for quite sometime now and it was a great experience to become part of the company success through the years. I like the most all the tools being made by them available to all members. In my case since I have founded a team with other program but of course AIOP is one of the best that we are promoting.
Guys, remember this, if you fail in AIOP then it means you will never succeed in any online opportunity. At AIOP everything was provided for all your online advertising needs and any other programs needs it. You need to have the list for you to succeed online otherwise you are bound to fail if you do not have one. Use and utilize the tools provided by AIOP and you will surely succeed in whatever online program you do.
I wish everyone success here at AIOP.
To God be the glory.....
Samuel Panilag
Proud Admin
The Millionaires Business Club (TMBC)

Здравствуйте и хочу администрацию по благодарить за отличную площадку. Сейчас с увереностью могу сказать лучше этой площадки я не видел. Я инвестор со стажем два года было много площадок уменя через которые пытался продвигать свои проекты. И ни какого результата а здесь всё открыто только бери и пользуйся тех поддержка практический сразу отвечает. Если здесь работать только всё нужно правильно настроить и в перёд. Спасибо вам большое что вы нам помогаете строить бизнес.

Sergey Zayczew - Russia
English translation: "Hello, and I want to thank the administration for the excellent site. Now I can say with confidence that I have not seen anything better than this site. I have been an investor with an experience of two years, there were a lot of skill sites through which I tried to promote my projects. And no result, but here everything is opened, only take it and use those tools. The support immediately answers. If you work here, everything just needs to be properly configured and is ready upfront. Thank you very much that you help us build a business."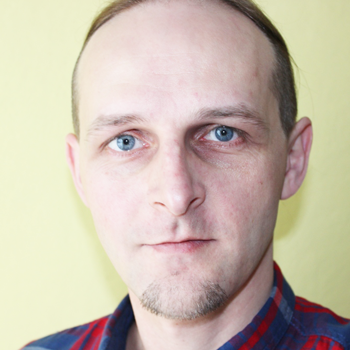 The first time when I saw the information online about AIOP, my first reaction was asking a question to myself 'How is it possible that nobody in my country doesn`t know about this business with great tools and pay plan?'… in the next days I decided that AIOP will be my business, my income source for years… and it is from 2014.
ALL IN ONE PROFITS is truly one of the best decisions in my business life – here we have the only all-in-one web tools and business building solution we need as entrepreneurs, and a great affiliate plan with low monthly cost (for helpful tools and services) and huge possibilities.
…and that was the first thing which I saw in the beginning.
I cooperate with ALL IN ONE PROFITS (AIOP) from 2014 and I started my business using AIOP business building tools and at the same time my business as affiliate around AIOP's affiliate program from the scratch, building it step by step. As afilliate, in my first month with AIOP I made only $10, next month dozens of dollars, then hundreds… in a few months I built a stable income source thanks AIOP and my daily actions.
AIOP is really for people, it is not created only for money (to make a huge cash and don't care about people…) – this company pays most money which they earn on selling products, to their business partners/affiliates in commissions, so we can get all high quality tools and services for rubbish money or even for zero cost if we work as affiliates (reselling AIOP's tools to other people/clients easily covers our own expenses as customers).

As one of AIOP's customer and leading affiliate, I'm very grateful to the company owners, who are very helpful people, who listen to our suggestions, who care about this company and members. I cooperated with many companies in the past 10 years, but I have never had so good, quality contact/relations with owners like in ALL IN ONE PROFITS (most owners unfortunatelly don't care about that).

So,thank you very much for all! Thank you ALL IN ONE PROFITS!
Łukasz Gałuszka – POLAND
CEO-AIOP Team Polska
There are no other opportunites on the internet that can compare with AIOP. The product is designed basically to help people like me.

I am part of their basic plan am getting all that I need to build my Internet marketing business for a very reasonable price of $11.5.
You'll be amazed to see how they are able to give somuch of goodies, all tools that are necessaryto build up any internet based business and the best affiliate plan. I have lost count of the offers that I had signed up earlier on my pursuit to get on to Internet lifestyle that all netpruners are raving about. I will place AIOP on top of all those opportunites.
The company is strong and is here to stay. I am very glad I a part of AIOP and am in it for life.
Jasper Dawson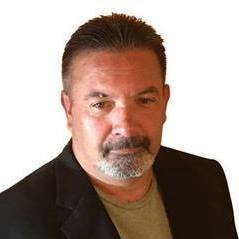 My name is Bobby Kennedy, and I am a happy member of All In One Profits. No other company offers the value that AIOP does for the cost.
They definitely over deliver with a quality product that every internet marketer, or brick and mortar company needs.
I had heard of AIOP before joining, and overlooked it for some time. When I did join I was pleasantly surprised at the quality they offer.

This is the only company I have been a part of that makes it possible to help your team build their business,
and at the same time you are actually building your business. The affiliate plan is unique, and it works in a way
that everyone can win with AIOP.


The support has been excellent also. They have always responded to any questions very fast. And are very helpfull.
This is just a great company and it has a great "feel" to it. I have hung my hat here and made a home. The track record of delivery, the affiliate plan, the support are the main reasons why you can always be proud to recommend AIOP. Thats why I have gone "All In" with All In One Profits.
Email marketing is a fantastic effective way for successful online bussiness. But for successful email marketing you have to have effective tools. All In One Profits has all these tools under one roof. I have been successfully using it for many years now and I find it the best solution for small businesses and for individuals.
My business is to advise how to build a business online. Read my blog post. In it I advise my followers that All In One Profits is the best basis for starting their business.
Gorazd Svete
Slovenia
Hi I am Conrad Morissette and I joined after I saw an advertisment for AIOP. I liked what they had to offer and if you want to upgrade it would only cost $10 a month for all you get. I am looking forward to a long and prosperest relationship with them, just go here if you want to learn AIOP. See you on the inside.

I couldn't be happier with AIOP and the products/services they provide.
Webhosting

splashpage builder

Ad Rotators

Ad Tracking
and so much more for such a low price point.
I must say that I'm VERY pleased with the overall service
of the autoresponder and it's also nice to have
RELIABLE service without successful list building increasing
the rates as my email list grows :)
UNLIMITED Subscribers for pennies per month and it doesn't
matter if you have 1 subscriber or 1 Million, the price never changes
Paul Yeager - USA

All In One Profits is a great alternative for 'marketers'. We have a lot of development opportunities here.
The tools offered by the platform can be used in many ways. I recommend the company.